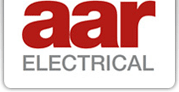 Local Electricians
All aspects of electrical installation are offered. We cover both domestic and commercial property.
Circuits can be extended or added to your property subject to a site survey being carried out.
New lighting, extra sockets or a redesigned kitchen layout, our experience in the property renovation field enables us to carry out all tasks to the client's satisfaction.
All materials used are from local suppliers and are usually available on the day and are always the highest quality.
Fuse-Box
Before
Fuse-Box
After
Light-Fitting
Before
Light-Fitting
After
From installation to emergencies we also offer a 24hr callout service.
All written estimates will be free of charge.
Installation works to include the supply and installation of all types of household appliances / new build / extensions / conversions / office, shop and factory / heating / hotels and guest houses / emergency lighting / fire alarms / smoke alarms / single and three phase / kitchens / bathrooms / gardens / garages / full and partial rewires / new fuse boards / earth bonding.
All work is certificated and guaranteed with optional insurance backed warranty.
Portable Appliance Testing 'PAT' (all employers have a legal requirement to ensure that all electrical equipment used by employees is safe to use).
We use the best testing equipment available in the UK which is calibrated every year to guarantee its integrity.
We cover all types of property maintenance.